How would American history look different if the stories of U.S. colonies, such as the Philippines and Guam, were included in the narrative?
This is the provocative question asked by historian Dr. Daniel Immerwahr in the latest of the Charles O. Jackson Memorial Lecture series. In his highly-attended lecture Tuesday night, Dr. Immerwahr, an associate professor of history at Northwestern University in Chicago, explained the ways in which his newest book, How to Hide an Empire: A History of the Greater United States, can change perceptions of our nation's history.
These changes of perception are what Immerwahr refers to as "switches," and they come after discovering, for example, that the Battle of Manila in 1945 in the Philippines was the bloodiest battle on American soil, and not the Battle of Gettysburg. As with any reconfiguration of historical narratives, the lecture was illuminating and at times shocking. But there was one thing it was not: overtly political.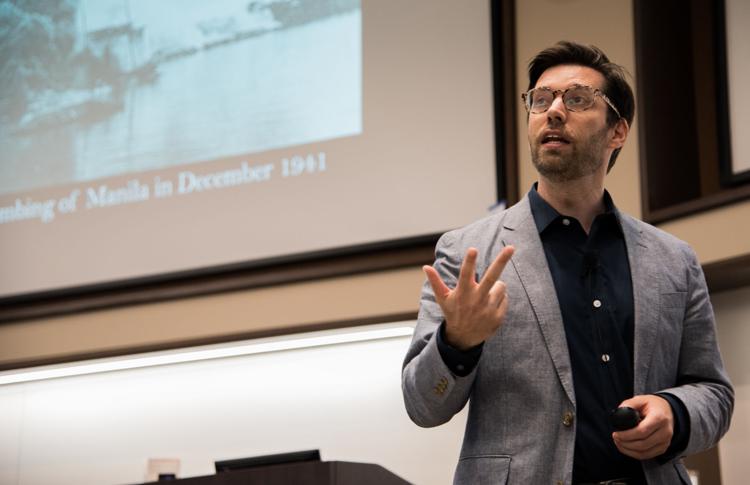 Dr. Tore Olsson, a professor of history at UT and a friend of Dr. Immerwahr, gave a simple explanation of why there was none of the expected political messaging in his colleague's lecture.
"That's not what we do in history," Olsson said. "We're not here to disseminate particular political stances."
In a time when discussions of statehood and aid to American territories such as Puerto Rico and American Samoa are hotly contested, many students in attendance were pleasantly surprised by the pure historicity of Immerwahr's message.
Sophomore student Riley Woody said that the biggest lesson she learned from the lecture was not so much about historical content as about the practice of history as a study.
"You can be geographically an empire and that doesn't need to have any kind of political connotation to it, and I was definitely guilty of taking a political connotation," she said. "I thought it was very impressive how he examined all sides of the issue."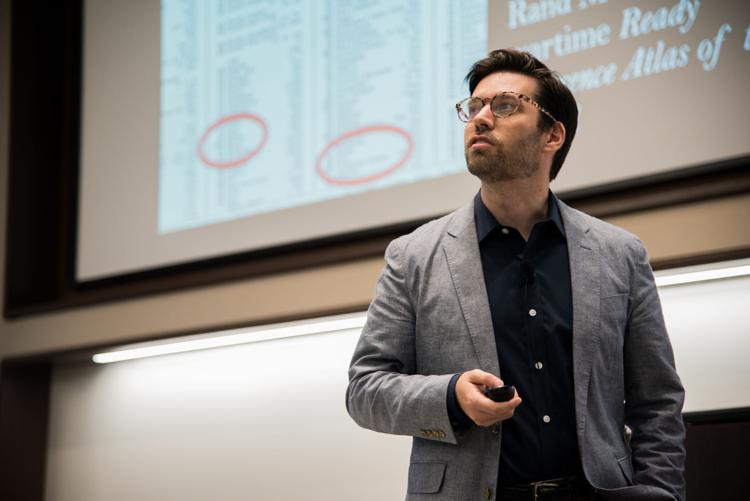 It may be that what students took away from the lecture was not a new outlook on America's past so much as a new outlook on the study of history, namely that historical events that may seem politically charged can remain factual and not altered by opinions.
This lesson may not have been an accident, as one purpose of the annual lecture series is to attract students to the history department at UT. Dr. Olsson hopes that students who attended the lecture may come away more interested in studying history.
"If you in any way got interested in taking another history course at UT, it was successful," Olsson said. "And I hope that the same goes for other people who are in attendance as well."
Though history can inform the present in vital ways, Dr. Immerwahr proved through his lecture that it does not need to feed our contemporary political appetites. That just might be the job of certain other departments on campus.