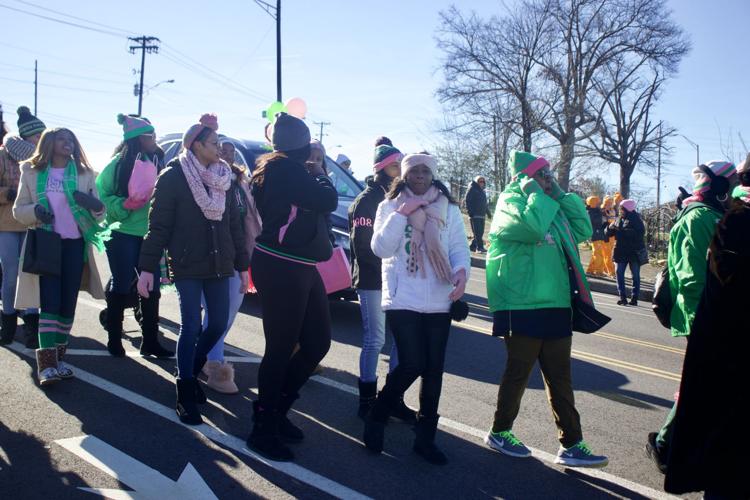 In December 1970, the first black Greek-letter organization was established on UT's campus. Now, nearly 50 years later, the Zeta Delta chapter of Alpha Kappa Alpha sorority continues to act as a force which empowers UT's community of young black women and works to improve the community as a whole. The group is also preparing to celebrate their half-a-century spent at UT.
Aside from just the UT chapter, AKA has a long and record-breaking history throughout the country. The sorority is the first national Greek-letter organization to be created by collegiate African American women.
After AKA changed history by becoming UT's first black Greek-letter organization, several other sororities and fraternities followed in the chapter's footsteps.
Known as the "Divine Nine," UT's other black Greek-letter organizations include Delta Sigma Theta sorority, Zeta Phi Beta sorority, Sigma Gamma Rho sorority, Iota Phi Theta fraternity, Kappa Alpha Psi fraternity, Omega Psi Phi fraternity and Phi Beta Sigma fraternity.
At the moment, UT is in the process of constructing nine monuments dedicated to the organizations and the National Pan-Hellenic Council, their governing body. The structures will be located off of Johnson-Ward Pedestrian Walkway.
Junior Carmen Danley is currently serving as AKA's president. She explained that at the root of her sorority's philosophy is the desire to aid the community and provide a reliable network among young black women.
"I think my favorite parts [of AKA] are just being able to have a sisterhood and a network of like-minded women who are striving for excellence and who are really involved in the community and personal development," Danley said.
Senior Taylor Washington is another member of AKA who served as the chapter's president before Danley. She echoed similar sentiments about her experience in the organization.
"It's been the biggest learning experience, not just in terms of seeing how an international organization works, but also just from a leadership development standpoint and a personal development standpoint," Washington said.
Washington also cited AKA's service outreach efforts as the most important part of the organization. She explained that, unlike many other Greek sororities, AKA's international president periodically changes which philanthropy the group puts its service work into, allowing the sorority to make a broad impact.
"For me, the most important thing we do is serve others," Washington said.
Danley stated that she thinks it's important to celebrate big university milestones such as AKA's 50th anniversary, noting that UT seems to have an affinity for celebrating big dates.
Last semester, the university engaged in extensive celebrations for UT's 225th anniversary and also created the motto "Lighting the Way" to celebrate the event throughout the school year.
Danley added that she thinks it's especially essential for UT to celebrate anniversaries for minority associations, such as AKA.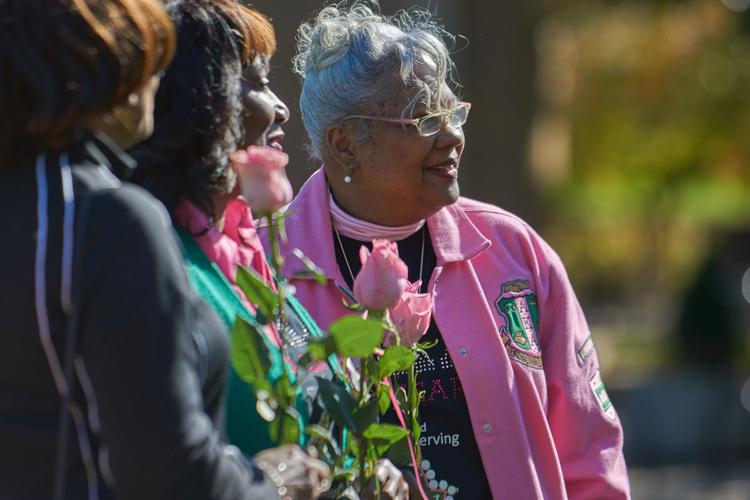 "[We] have been putting out great programming, great service and developing great women throughout this time, so I think that it's really important to acknowledge that and have the support of the university behind that," Danley said.
In terms of specific anniversary celebrations, no events are set in stone, but Danley anticipates that Homecoming will prove the most celebratory time of the year for the organization. She expects that many AKA alumni will travel to Knoxville during Homecoming because of the group's golden anniversary, and she's looking forward to getting to know the women of Alpha Kappa Alpha past.
"We just plan to be able to bond with [the alumni] and just show them what we've done over the years since they've been gone, show them around campus," Danley said.
Washington, who will graduate from UT in May, is planning on returning this fall to celebrate AKA's Homecoming and 50th anniversary as an alumna of the chapter.
"Everybody's a little timid about coming back that first year after you graduate, but I'll definitely be back to see our 50th," Washington said.
Washington added that when reflecting on AKA's longevity at UT, she is particularly proud that her sorority paved the way for the Divine Nine to make their way onto UT's campus.
"Knowing that we've been on UT's campus for 50 [years] just kind of blows your mind, but it also just points to the deeper history of Tennessee and the deeper history of East Tennessee, and so it's really nice to know that we were the first to be on campus but also the ones to open the door to allow the rest of the Divine Nine organizations to get here and to start serving the community," Washington said.
Members of Alpha Kappa Alpha will be networking with other AKAs from across the region at the end of February during the 88th South Eastern Regional Conference, which will be hosted right here in Knoxville.