Science and art are so commonly juxtaposed against one another. However, when used together, they can powerfully create new ideas.
Dr. Kate Elswit, an academic and dancer with a research background in culture, dance, history and technology, spoke at UT Monday afternoon in a talk entitled "Dance, Bodies, and the Digital: Digital Methods for Movement on the Move." Elswit is one of the distinguished lecturers for the UT Humanities Center's Eighth Annual Distinguished Lecture Series.
Amy Elias, director of the Humanities Center, explained that the Center chose Elswit as one of the series' speakers due to her unique work with the digital humanities.
"The Humanities Center has an initiative right now to promote digital humanities work on UT's campus, particularly modern arts and humanities scholars, and we're trying to bring in as many different kinds of work that use digital humanities as possible to give people a sense of the range that digital humanities has," Elias said.
Digital humanities is at the crossroads of applied digital technology and humanities. The process carries insights on data for further interpretation of a subject.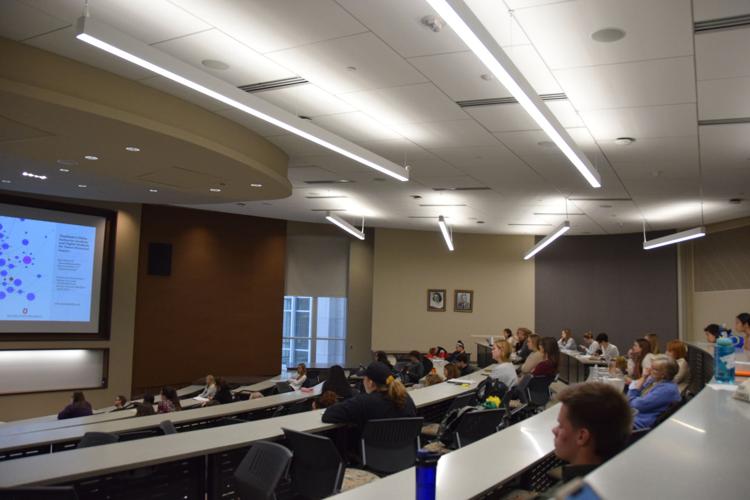 Dunham's Data, a three-year research project fully funded by the Arts and Humanities Research Council, is Elswit and her co-investigator Harmony Bench's creation. Their focus for their research is Katherine Durham, an African American choreographer and anthropologist, and her journey throughout the world as a performer.
Elswit uses data analysis on different aspects of Dunham's performance history, such as the locations Dunham frequented on her world tours, who was in her company at what time and what kind of dances were performed in different locations and when.
The data analysis techniques and visualizations presented by Elswit were very detailed. They included a 3D moving map of the world with data points on the cities Dunham spent time in for some of the years she was observed for research. Stacked data points represented when Dunham was in each location, and the map was accompanied with a Sankey diagram depicting the flow of Dunham's performers and whether or not they were with her in each location.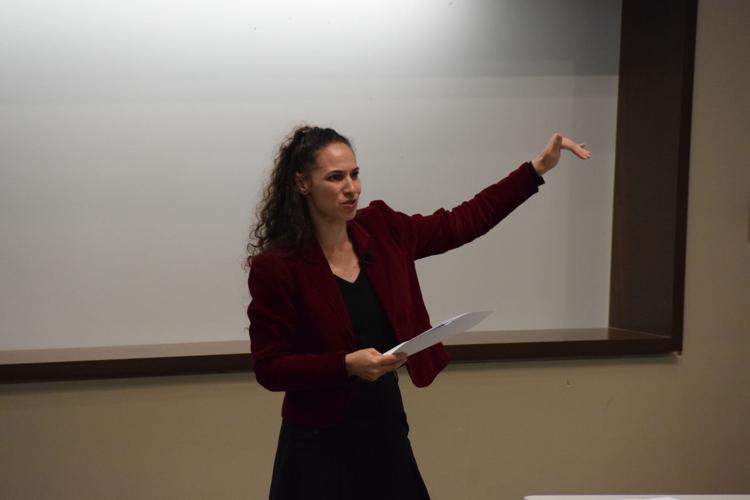 Elswit's research has offered insights into Durham's life and how she achieved her so-called "global method."
Durham had to work twice as hard as many of her contemporaries to keep her company afloat financially. She had to perform in lesser-known venues and many of nightclubs to spread the influence of her choreography. Such a struggle can be explained by historically institutionalized racism in the realm of African American performers.
Through Elswit's research, one can see what influenced Durham's choreography and observe where Durham recruited new members for her dance company. The inferences behind Durham's work can often be expanded into larger themes, such addressing the African diaspora.
Many of the professors and academics in the audience were eager to engage with the level and type of technology that Elswit used in her research, due to the technology's close association with the humanities.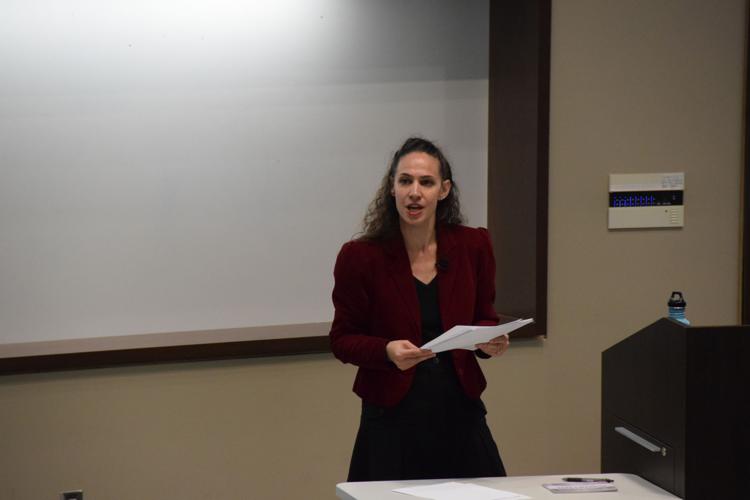 Dr. Misty Anderson, an English professor at UT with close ties to the theatre department, explained the benefit of the technology used by Elswit.
"It lets humanities professors ask different kinds of questions that I think we couldn't ask otherwise," Anderson said.
Elswit's research has certainly brought something new to the field of digital humanities.