Daily Beacon staff members received one of the highest recognitions in college journalism earlier this month, with former Design Editor Elisa Razak placing third in Best Special Edition Cover and various staff members receiving first in Best Multimedia Breaking News Coverage for SGA Election Night.
The annual College Media Association Pinnacle award winners were announced Friday, Nov. 1 at the CMA Conference in Washington, D.C.
Staff coverage of the 2019 SGA Election Night was awarded first place for Best Multimedia Breaking News Story, with Hofstra University's "Hofstra Votes Live" (second place) and DePaul University's "14 East" (third place) placing behind.
Read the coverage here.
The following staff members worked on the SGA Election Night: Kylie Hubbard (2018-2019 Editor-in-Chief); Tyler Wombles (2018-2019 Managing Editor); Gabriela Szymanowska (Spring 2019 Campus News Editor); Val Lick (Spring 2019 City News Editor); Cat Trieu (Spring 2019 Staff Writer); Kelsey French (2018-2019 Digital Producer); Elexis Houston (2018-2019 Asst. Digital Producer); Braxton Zilkowski (2018-2019 Videographer); Caitlyn Jordan (Spring 2019 Photo Editor); Nathan Lick (2018-2019 Photographer); and Miya Heckman (2018-2019 Photographer).
Razak's Election Guide Special Issue cover placed third in the Best Special Section Cover competition behind The Daily Gamecock of the University of South Carolina (first place) and Mustang News of Cal Poly San Luis Obispo (second place).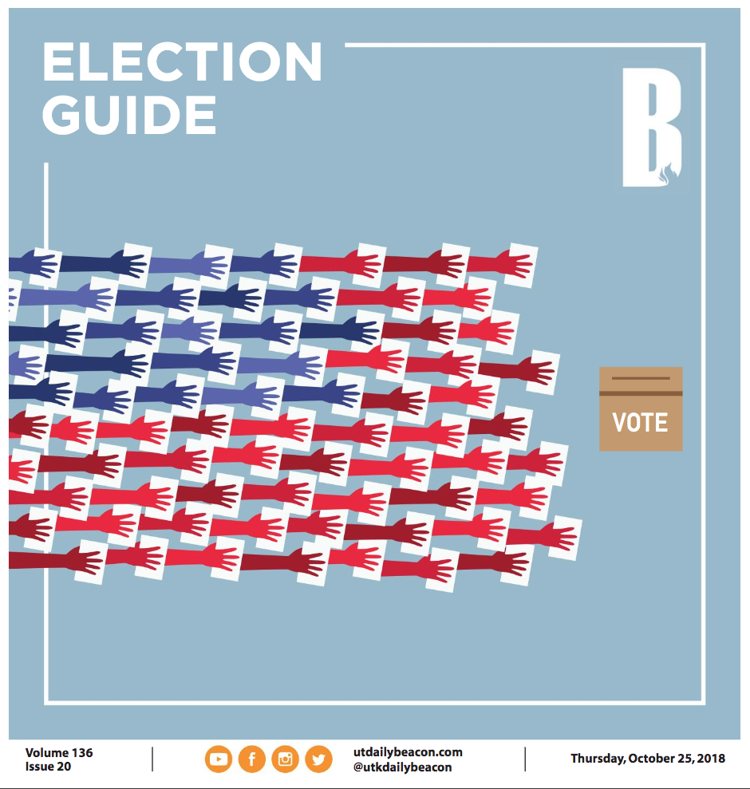 A full list of winners can be found here.