Over the past week, students have stopped in their tracks on the way to class to watch Morrill Hall fall to the ground. The demolition of the dormitory, built in 1967, is just one part of UT's plans to renovate the west side of campus.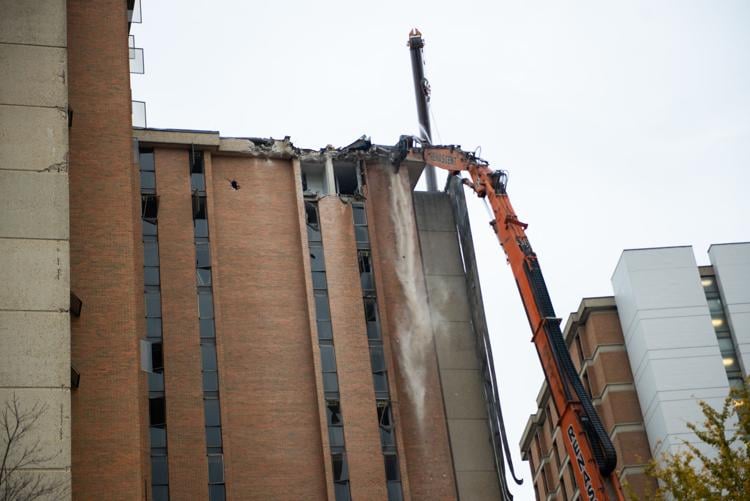 Sam Ledford, the communications coordinator for Faculty Services, provided more information about the upcoming projects for students and alumni who are curious about the West Campus renovations.
"Current West Campus construction is slated to finish by Fall of 2021. Phase 1 of the Ped Mall Extension will be completed in 2020, with the remainder wrapping up in 2021," Ledford said.
The plan for current West Campus construction includes the improvement of White Hall, the creation of a new dining hall and the demolition of Morrill Hall. White Hall is under reconstruction due to the building's exterior brick veneer needing replacement. The dormitory building has been closed since 2017.
The Pedestrian Mall extension is expected to begin in January. The project will transform Andy Holt Avenue into a "pedestrian corridor." It will include a lane with bus access and two bike lanes.
The creation of a new dining hall excites many, as Presidential Court Café has received several dining code violations in recent years. Presidential Court Building, which houses the café, will be converted into an administrative building.
The new dining hall will be three stories. Plans of what will be served in the facility in terms of food options have yet to have been announced.
Freshman Maddie Stout has enjoyed her meal plan for UT's dining halls this year, but she also believes that the new dining hall will make the meal plan system even more successful.
"The new dining halls will give students more options, and some of the dorms are far away from the dining halls, so having one close will be super helpful for incoming students," Stout said.
The university has a reputation of consistent construction, which leaves some students wondering how the construction will improve campus.
Junior Callie Mason shared her thoughts about UT construction.
"I'm not really sure how I feel about it. The construction can be inconvenient sometimes, but I also understand that the renovations need to happen," Mason said.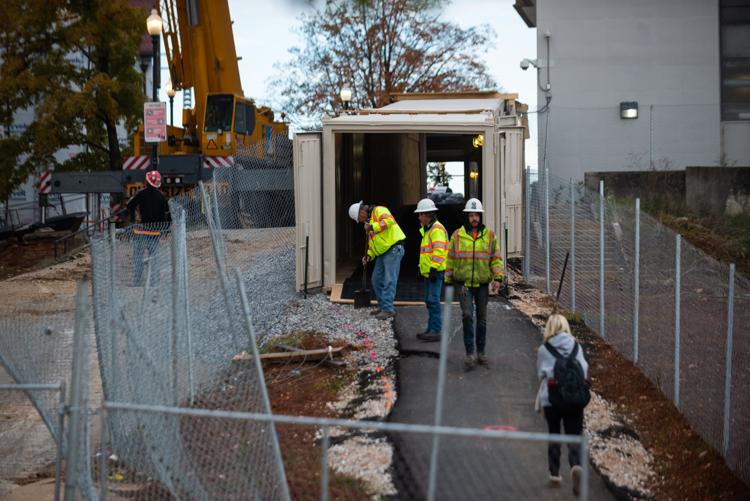 Despite frustration, Sam Ledford and other Facilities Services members believe West Campus renovations will leave students happy upon completion.
Ledford addressed concerns students may have about the construction process.
"The Facilities Services department takes great consideration planning for scheduled outages, making sure to notify building staff so that they can inform building occupants well in advance. The last thing we want is to cause a disruption in student life and learning, and we do our very best to avoid such issues within our control," Ledford said.
Students should receive an email that will notify them of issues, such as power outages in advance through their dormitory directors.
Campus will continue to develop with plans to renovate the nursing building and construct a new Nuclear Engineering building. Many other projects are set to take place in the future, but a time frame for when construction will be finished has not been set for these projects.
The cost for future planned construction projects is estimated at $1.06 billion, according to the campus master plan. Funds for construction are often state-funded or come from generous donors who support improvement at UT.
Those who are interested in learning more about UT construction can check out the master plan.