Early Thursday morning, construction crews began demolition to tear down Morrill Residence Hall on the west end of UT's campus.
The removal of the residence hall, which was constructed in 1967, has been planned for years. The structure was originally scheduled to be removed in 2016 but remained open until the spring 2019 semester. This past May, Morrill closed its doors to students for the last time.
The demolition of Morrill is one of several construction projects currently underway to transform the west side of UT's campus.
In 2015, Fred D. Brown Jr. Residence Hall was built. In 2016, residence halls Orange and White were constructed, although White has been closed for over a year due to construction defects. Two brand-new residence halls, Magnolia and Dogwood, were opened to students this semester.
Additionally, a new dining facility is currently being constructed on the former sites of Humes Residence Hall, which was demolished in 2017. The dining project began in 2017, and the project is scheduled for completion by spring 2020. The new facility will feature dining services from the Fresh Food Company, the same entity that serves the food available in Stokely Residence Hall. Additionally, the facility will feature a full-service Chick-Fil-A and will seat 1,160.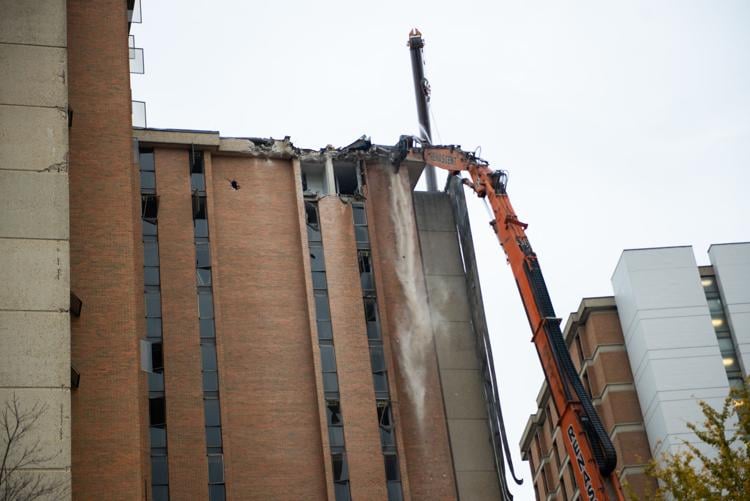 Presidential Court Building, which was constructed in 1966, serves as the current dining facility on the west side of campus.
Furthermore, UT is currently planning to extend Pedestrian Walkway through Andy Holt Ave. on the west side of campus. Ground has not yet been broken on the project.