One may not imagine that a link exists between horticulture and standing up for fair sex education — but Cole Tipton is living evidence that a connection between these seemingly unrelated topics exists.
Tipton, a senior double majoring in sociology and gender studies, came to UT because they wanted to study agriculture. Particularly, they were focused on public horticulture.
However, with time, Tipton realized that their interest in the subject derived not from the substance of the subject itself but the role that it played in helping people.
"I realized my interest really wasn't so much in the horticulture part, as much as, the public part and really working with the public and really working to address what I would call now systemic issues that plague individuals," Tipton said.
After this discovery, Tipton switched their major and also became involved with extracurriculars that supported this passion they hold for helping others. In particular, Tipton, who identifies as queer, began working with organizations that empower the LGBTQ+ community.
Tipton was involved with the Pride Center for 3 semesters. However, they explained that the role was quite a difficult one at the time; the Pride Center was in the midst of chaos following the defunding of the center that had occurred just before Tipton came to UT. Because the center had fallen out of favor with administration, it was up to students to keep it running.
Towards the beginning of their collegiate career, Tipton also become involved with Sexual Empowerment and Awareness at Tennessee (SEAT), the student organization that plans UT's annual Sex Week, an event which aims to educate students on sexual health.
Here, Tipton truly developed their passion for sex education and became one of the leading members of the organization; Tipton served as co-chair of SEAT last year.
Tipton explained why fostering sex education is so important and empowering for the LGBTQ+ community on campus.
"The overlap is understanding that LGBT students are erased through Tennessee's sex ed curriculum and then that we're moving in to say, 'hey this is an essential part of any sex ed curriculum,' kind of explains why SEAT and Sex Week holds a certain appeal for queer students," Tipton said.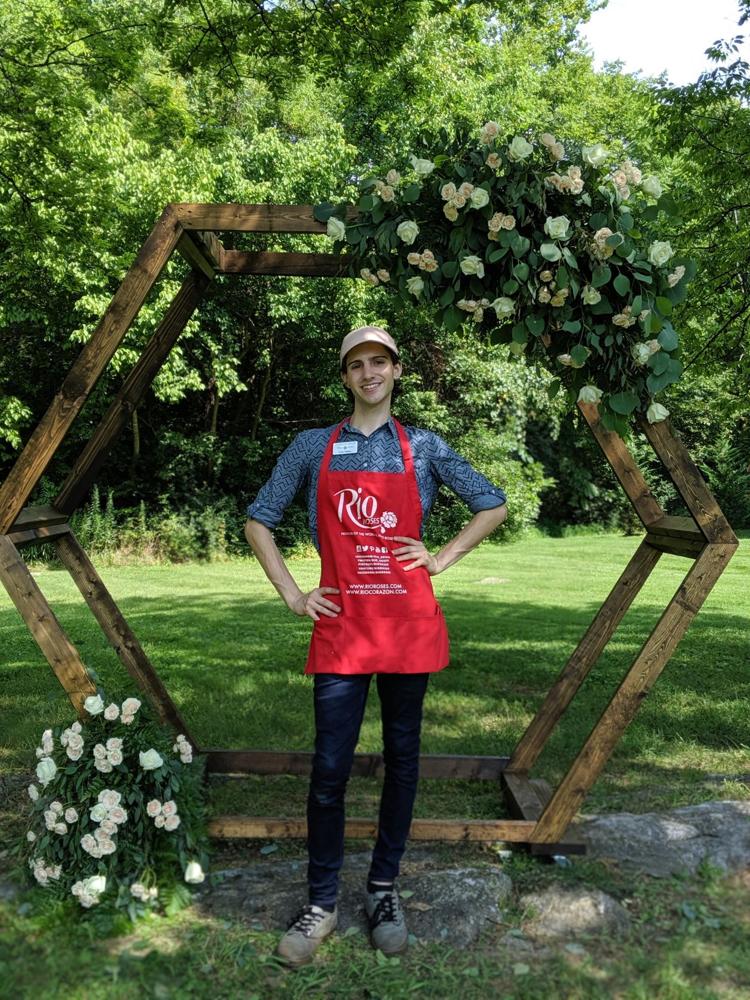 Throughout their time in SEAT, Tipton has helped to reconstruct the organization.
After the Tennessee Comptroller's Report, which outlined the state's disapproval of Sex Week, was released last year, Tipton worked to ensure that everything within SEAT ran efficiently and smoothly; there was no room for mistakes, they explained. Tipton helped to rewrite the organization's constitution and overall made SEAT a more democratic entity.
In addition to double majoring and being very involved on campus, Tipton also fosters their interest in horticulture with a part-time job as a florist. The occupation grants them an opportunity to get a break from schoolwork through a creative outlet, Tipton explained.
"That's like my great break from everything, because I get to go and do some floral design and just do something that's totally different than being on campus and academia and a good artistic relief," Tipton said.
In their free time, Tipton also likes to participate in drag performances, lead games of gender bingo and do other advocacy work related to sex education and the LGBTQ+ community.
After they graduate, Tipton plans to go to graduate school to study social work, where they will continue working towards their goal of leading and helping others as much as possible.
One of Tipton's personal friends Taylor Washington, highlighted Tipton's leadership qualities. A leader herself, Washington is in the same honors cohort as Tipton, and she is also the president of Alpha Kappa Alpha sorority.
"Cole is able to lead in a way that makes you want to follow because you know they care about you as a person and because you know they will act strategically and in the best interest of the organization," Washington said. "One thing that amazes me about Cole is their ability to make any space feel like a safe space."
Washington also stated that Tipton's reasons for leading are what sets them apart from other student leaders.
"They lead with their heart and their head which many leaders on campus struggle with," Washington said.
Overall, Tipton hopes that their time leading at UT made the existence of the Pride Center and SEAT more possible; however, they also believe that it will take the work of those to come in the future to truly help the center and SEAT flourish.
"Personally, I'm hoping that my time here has made it easier for both of these entities to exist on campus," Tipton said, "but I'm just a small, one person who can only make so much noise on my own."