Four candidates to be UT's next chancellor visited UT last week, each holding an open forum to discuss their plans if selected, while also answering questions from audience members.
Donde Plowman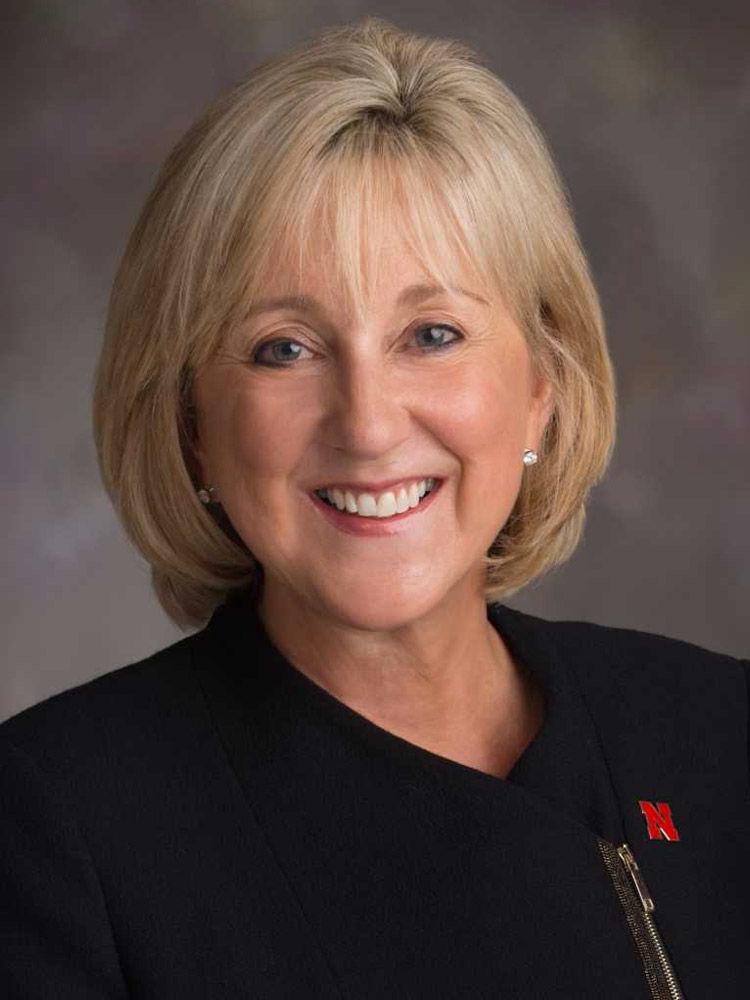 Plowman, executive vice chancellor and chief academic officer at the University of Nebraska-Lincoln, hosted the first of the four public forums, sharing her vision for helping UT accomplish its dreams.
"It's dreams that move organizations and people to do great things...," Plowman said. "Dreams are what connect people emotionally and that's what changes people's behaviors."
Prior to Nebraska, Plowman served on the management faculty at UT, as the department head of the Department of Management for two years. Plowman holds an undergraduate degree in English from Southern Methodist University and a masters in higher education administration from the University of North Texas. She received her doctorate in strategic management from the University of Texas at Austin.
"What I know how to do... is to help a group, a university, a college define the dreams we want to drive us."
Plowman's discipline is management, where she likes to study what makes people do what they do through the complexity theory, which draws on elements of change, leadership and decision making.
The pinnacle of Plowman's career, as she stated, is a paper she wrote with doctoral students called "Radical Change Accidentally: The Emergence and Amplification of Small Change." The paper went on to win a Best Paper Award in 2008.
"I really got the experience of mentoring a group of PhD students who got their first publication before they left graduate school," Plowman said.
Plowman spent a portion of her forum addressing how to make a great university great: be true to who we are; dream big; and a sense of community.
"I would rather have a goal that people are rolling their eyes saying, 'I can't image that happening,' than trying to achieve some (incremental) enhancements off of existing goals," Plowman said.
In being true to who the university is, Plowman drew in UT's status as a land grant university, stating that "from the beginning, we were about access."
"The state of Tennessee depends on this university...," Plowman said. "I don't think the state can be great without a great university."
Plowman said research is the biggest motivator for the university, citing work on campus and at Oak Ridge National Laboratory.
"If Tennessee is focused on raising its impact and stature," Plowman said, "the research we do has to be an impact that we're sharing with the world."
Along with sharing research wit the rest of the world, Plowman shared her hopes to take the Vol brand to the world, making UT more well-recognized.
"They want a meaningful experience. They want to make a difference," Plowman said. "They're a lot different than my generations and the generations after me about the things that motivate them."
"There's such a rich tradition here and there's so much to do with that tradition."
With rich tradition comes obstacles, however, prompting one audience member to ask Plowman about her experiences of being an administrator stuck between a rock and a hard place during difficult campus situations. Plowman drew on a recent incident at Nebraska-Lincoln regarding a race incident, where she led listening session and group workshops following the event.
"We've got to be a place where we can disagree respectfully," Plowman said. "It's never been more important, I think, in the history of higher education until now to double down on that commitment."
Plowman added that UT's own history with difficult situations give the university an opportunity to set an example by leading with communication and reassurance of university values.
"I think we could become a place where we model how to have difficult conversations," Plowman said.
Pride Center Coordinator Bonnie Johnson asked Plowman about her commitment to the LGBTQ+ community on campus.
"All of our students need to be able to come to campus and feel safe, invigorated and motivated...," Plowman said. "We are a world of people who are all different from one another and there has to be a place for everyone at the university."
Brian Noland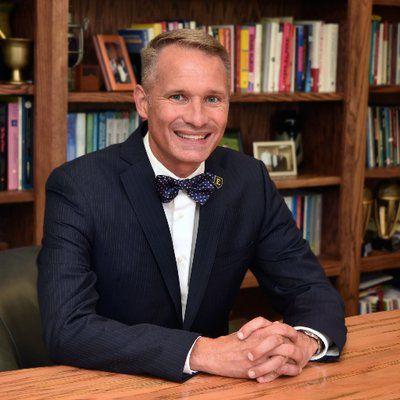 Noland, president of East Tennessee State University, hosted the second open forum on April 17 and drew on his background as a political scientist, presenting data to share his hopes to build on the history of the university.
"As much as things change, they stay the same...," Plowman said. "This is a land grant. It was created to make a difference in the lives of Tennesseeans."
Noland isn't a stranger to UT, either. He earned his doctorate in political science from UT after garnering a bachelor's degree in political science and a master's degree in public policy studies from West Virginia University.
Believing deeply in the land grant university mission, Noland drew on UT's currentVol Vision 2020 initiative, which looks to focus on six priority areas: undergraduate education; graduate education; faculty; research, scholarship, creative activity and engagement; resources and infrastructure; and diversity and inclusion.
"One of the things that is just absolutely amazing to me is how much this institution has grown in such a short period of time," Noland said. "This is a different university than the institution I attended as a graduate student."
"I think we have the opportunity as we move forward to really begin a strategic conversation about where we want to be as an institution moving forward," Noland added.
Moving forward, according to Noland, includes expanding research and looking at the budget landscape, while maintaining the land grant mission.
"We are an institution that since its inception has focused on that mission — that mission of meeting the needs of people, that mission from an access perspective of opening doors of opportunity...," Noland said. "Great land grant institutions lead. Great land grant institutions make a difference in their communities."
Noland said he'd like to embrace an inclusive culture at UT to make a difference in the local community, answering a question from Johnson.
"We have to bring individuals into environments that make them somewhat uncomfortable," Noland said. "We have to expose individuals to different backgrounds, different perspectives and different opinions. We're not going to teach people what to think but we want to teach them how to think critically."
Along with creating an inclusive atmosphere, Noland expressed a committment to supporting international experiences, both study abroad and exchange.
"If we're going to continue to do the things that we want to do as an institution," Noland said. "It's predicated on ensuring that our students have access to international experiences and that international students have the opportunity to experience University of Tennessee, Knoxville."
Similarly to Plowman, Noland addressed a question regarding situations such as hate speech on the Rock and a recent blackface incident that place administration between a rock and a hard place.
Noland drew on his own experience at ETSU in opening an opioid center to address an epidemic in the area, something that he said he was criticized for.
"You have to do what you feel in your heart is the best interest of people," Noland said. "If people disagree, then they have the right to disagree."
Noland said he's been asked what his vision is, something he's responded to with as an opportunity to help UT fulfilled its mission.
"My vision is to learn your hopes and dreams and aspirations to collectively provide a vision that moves this institution forward," Noland said, "but that vision must be rooted in this (land grant) mission."
"As Governor Peay noted, 'This state will not change unless this institution leads.'"
William Tate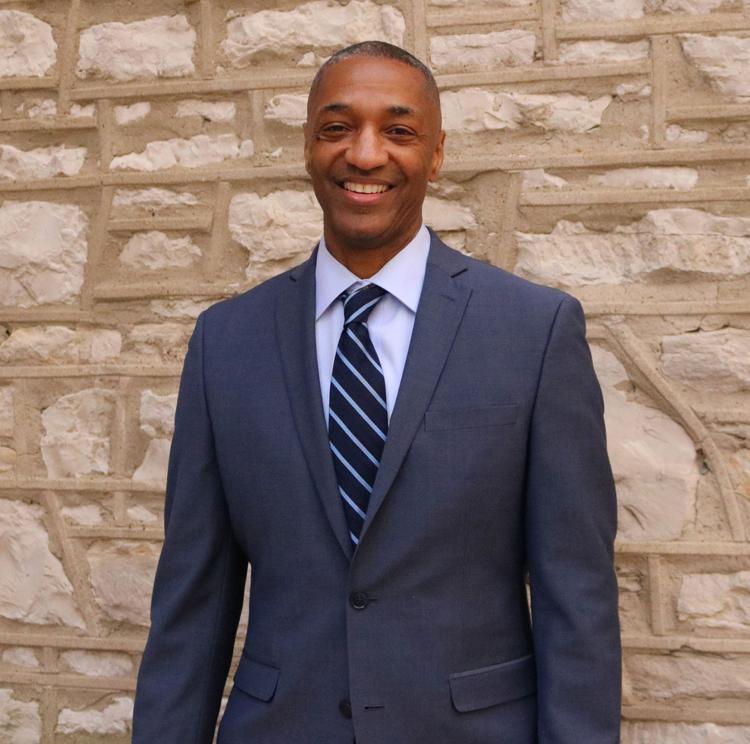 Tate, dean of the graduate student and vice provost for graduate education at Washington University, hosted the third open forum on April 18, sharing his vision of creating a compact between the university and the people living in Tennessee.
"Chancellor of Wisconsin University Madison said, 'This university should touch the lives of every single family and child in the state of Wisconsin,' and the compact became very real," Tate said. "As I joined the faculty there and everything we did was related to touching every single life within that state."
Tate compared universities placing them into two categories: the "Do's" and the "Don'ts."
"The Do's are comprehensive institutions that cultivate everyone that exists in their geographic region to go and discover the opportunities that lie before them, intellectually and professionally," Tate said.
Tate firmly stated that UTK was a "Do" university, as the university aims at discovery and innovation unlike the "Don't" universities which are known simply by those who they exclude.
"They have some of the features of the Do's, but largely their branding and how they're perceived is related to 'We didn't admit these people, we didn't allow them in. Those folks weren't good enough, they didn't have the right background, their demographics aren't the ones we want to accept. They're the Don'ts,'" Tate said.
Tate focused on how he believes universities need to focus on the success of students, taking into account that it isn't just about when the students are at the school but also what happens before they arrive like their origins, what administrators look at when they admit them into the school and then what they do during their time at UT.
"Fundamentally, if it's not student-centric, it doesn't work," Tate said.
Tate also emphasized how he believed UT needs to be a part of the Association of American Universities, however it would be a competitive entrance as North Carolina State, University of Georgia and University of South Florida are financially ready to be in the AAU.
Tate explained that he purposely gave his talk about the confidence in institutions because according to him those conversations need to happen on university campuses.
"I'm really transparent about this compact issue. We are in a relationship whether people like it or not with the citizens of this state in a legislative representative bodies. And as a chancellor you have to negotiate that compact," Tate said. "It's critical that we hold the line on academic freedom and free speech in the compact and that we have open conversations about what is expected of us in the compact. We're expected to provide research experiences and career development and the vocational pieces that happen and society expects us to do that is such a way that cost containment is real."
Even though Tate doesn't know exactly what has happened on the campus prior to his coming to UT and doesn't know if there were proactive moments, he feels comfortable with having transparent conversations with the legislature and being proactive, because the compact that is created is a give-and-take situation.
"I'm comfortable doing that. I can't promise you that I'm going to win every time, but I'm going to try," Tate said. "That's all I can tell you. I'm not afraid of that conversation, I'm not afraid of going into a quiet room and talking to you, but also coming into a public forum and taking the heat for it."
Tate also said that there needs to be clear code of ethics and principals by following up within the chains of leadership. It has to be the department chair that follows the code, so there needs to be clear follow-up so that if you are a professor you have academic freedom.
Tate concluded by reflecting back on what happens to students before they come to university and creating appropriate platforms for the students.
"Every student who matriculates at university, especially at one at which I had leadership for, I would want them to be included and want them to understand they have a space in which they can grow and develop and be nurtured," Tate said. "So that they can realize their full potential as citizens in this country or wherever they might be going post graduation."
Bill Hardgrave
Hardgrave, provost and senior vice president of Academic Affairs at Auburn University, hosted the final fourth open forum on April 19, sharing his views
"I have always been a serving leader. I believe in that mentality, I believe in that mindset, I instill that in the groups that I lead that either as a dean, as a provost, we are here to serve the university community," Hardgrave said. "We're here to serve the students. We're here to serve the faculty. We're here to serve the staff. We're here to serve our external constituents and we take that service mindset."
Hardgrave sees himself as an entrepreneur and is willing to take chances, make changes and make some investments that are calculated to help make the university better.
"I am a big believer in having a plan and I think that every great organization has a great plan behind it," Hardgrave said. "Where are we going and what do we need to do to get there? What resources do we need to get there? But with that, being flexible."
Hardgrave then jumped into a problem that he sees forming in the future of higher education: the decline of graduating high school students. The decline is estimated to be around 8% to 15% in 2025 as people stopped having kids during the recession of 2007-2008 — fast-forward 18 years later to the year 2025 there will be less high school graduates.
It is predicted that the decline of high school graduates will be even more severe in 2035 when the country hits a cliff in drop off of high school graduates, with a 20% to 25% decrease.
There is also a conversation about accountability, since there was a decline in state funding for public higher education, a misconception about university costs are skyrocketing out of control.
"But if you look at most universities over that period of time, the cost, the over all cost of the university to educate each student has not increased significantly. What's happened is we've shifted the burden from the state helping to fund it, we've shifted that burden to the parents and the students," Hardgrave said.
Which has made families begin to weight the benefits and costs of sending their students to universities, and Hardgrave pointed out that universities have to be intentional about their programs that they offer.
"It's not enough to just offer the classes and say we have the programs. We have to be very intentional about working with our students from the time they get here until the time they graduate," Hardgrave said. "And that does not mean that we eliminate any program that doesn't lead to a job. But what it does mean is that every program we have to look and say, 'what happens when that student graduates?'"
Hardgrave explained that he has four things he focuses on, the "Four R's" which are recruit, retain, reward and recognize. And Hardgrave doesn't just see the "Four R's" applying to just students, but also to recruiting and retaining faculty, making investments in facilities on campus, and recognizing and rewarding the UT community.
"We have got to be very protective as a land grant institution that we continue to serve the citizens of the state of Tennessee," Hardgrave said.
As far as inclusion, Hardgrave sees an inclusive environment as one where everyone feels welcomed, safe and where they can excel, which begins with creating cultural awareness.
Hardgrave also wants to aim to get the system to work together, speak with one voice so that the institution can build trust and communication between UT and the legislature.
As far as two areas, sustainability and inclusion and diversity, Hardgrave reflected on the changes made at Auburn University, that instead of making diversity and inclusion goals that could simply be checked, it was implemented throughout.
"One of the other things we did int he strategic plan that I think was very important, is in our previous strategic plan, much like when we had sustainability as a goal, we had inclusion and diversity as a goal," Hardgrave said. "In our current strategic plan it is not a goal, it is foundational. It is the fabric of which everything else is tied together."
Hardgrave wrapped up his forum by reiterating that universities need to remember they're there because of students and must have an avenue to educate the masses.
"I am extremely honored to be here with you today. I am extremely honored to be on of the finalists for your chancellor position," Hardgrave said. "As I look forward, and I see what you need, certainty if you look at my background, I believe I can bring stability to this position. I believe I bring a vision and the opportunity and the ability to provide a plan and the leadership to get you there."
A search committee chaired by UT Martin Chancellor Keith Carver will decide which candidate will be the next UT Knoxville chancellor. Learn more about the search committee here.