The Campus Events Board (CEB), along with the Center for Student Engagement, held yet another successful night of the Local concert series. The series features concerts by local artists and bands, and last night's event was the first of three that are planned for this fall. The performance took place at Fred Brown Amphitheater, which is a great spot to hold an intimate concert for friends to come together.
Students came to the concert to enjoy live entertainment, food and games. Last night's lineup featured performances by Sunshine Still, Lackhoney and the Hive and Kat Saul.
Some students who were unaware of the event were drawn to the concert by the sound of music.
The Local Concert Series
The Campus Events Board and the Center for Student Engagement are holding a Local concert series featuring local artists and bands. The first night of the series on Friday, September 6, 2019 brought Kat Saul, Lackhoney and the Hive and Sunshine Still to Fred Brown Amphitheater.  
"I didn't know about it, but I heard music coming from outside my window so I decided to check it out. The bands did a really good job of getting the small crowd to have fun," freshman Landry Vise said.
Nashville artist Kat Saul's rendition of Katy Perry's "Hot and Cold" was a real crowd pleaser, and the audience sang along to the familiar tune. Saul's unique voice mixed with breathiness and a subtle ache created a distinctive sound, which resonated with the audience.
Saul made sure to get the crowd involved and even brought students up onto the performance stage with her.
"I was brought up on stage, and it was a lot of fun to sing and dance up there. I don't know how to dance, but I would definitely get up there again," freshman Joshua Wright said.
Lackhoney and the Hive's performance was a mix of pop and soul, which created a chill vibe throughout the audience. Concert-goers sat back and relaxed as they listened to the group's original music, which was dotted with sweet saxophone tunes.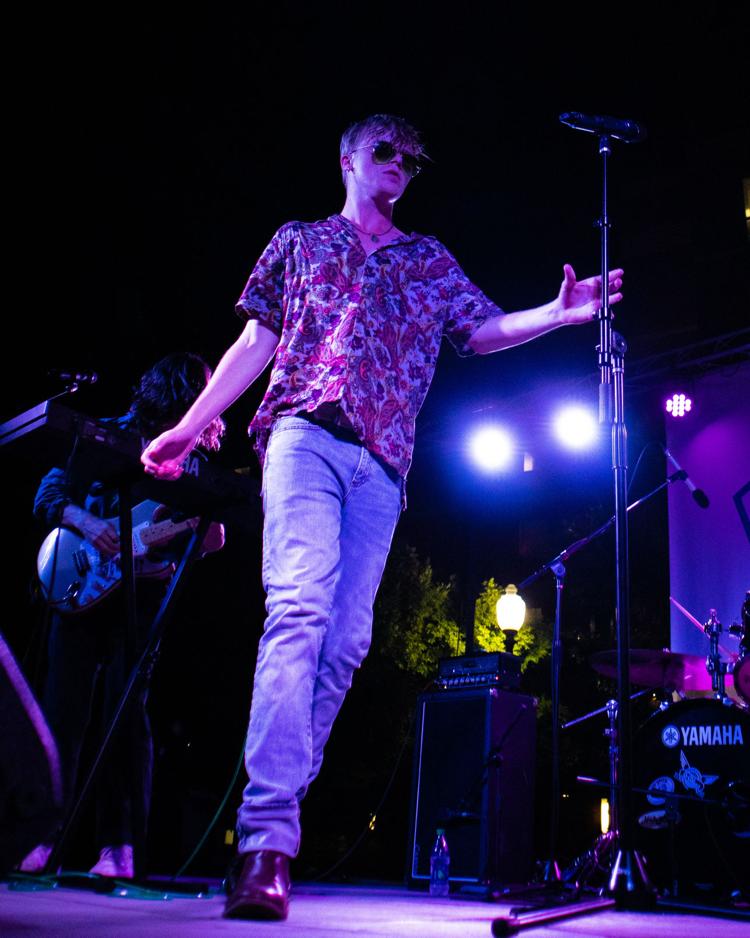 Lackhoney interacted with the audience and shared their favorite, yet unknown, fact about their band: they recorded their original song, "Bradley Brown," on the same piano that the original "Jingle Bell Rock" was recorded on.
As if the multitude of amazing bands was not enough, CEB also provided cornhole to play, shirts to tie dye, and food to eat. Additionally, many people brought picnic blankets to sit on the grass in. Overall, the night's wholesome feel made it a success.
Events put on by CEB are often an unexpected hit for students.
"I had to come to a concert for my History of Rock class, but I'm really happy I got to come to this concert because it was free and all the bands are really good," freshman Nicolette Hoeg said.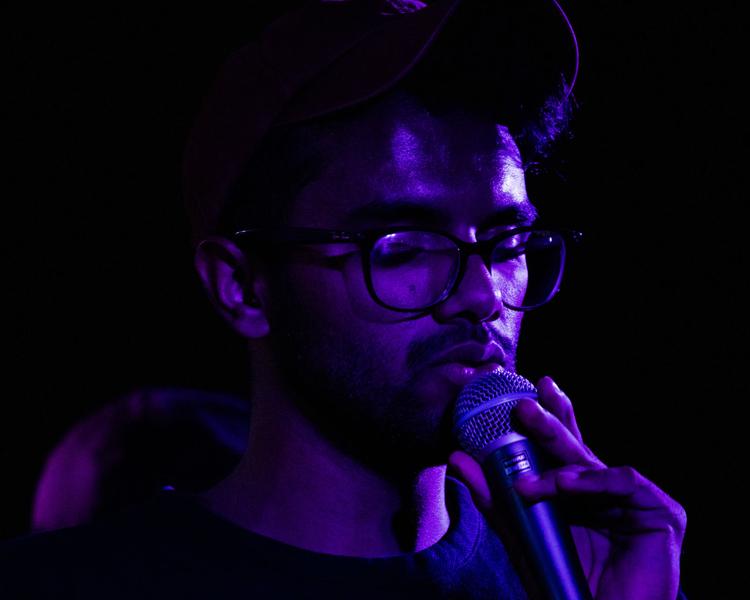 Other students stumbled across the event in other ways.
"My RA put the poster on my floor at Magnolia, so I decided to come check it out," freshman Ben Killgore said.
Campus events are a great way to meet people with similar interests, and Tennessee's local artists are sure to bring you a good time. Don't be upset if you missed this month's concert—the Local will be back in October for its next installment. Mark your calendars, folks!