his past Thursday evening, in the Bailey Education Building (BEB), ARED 530 students opened a public art gallery to display the works they've recently completed.
ARED 530: Production and Critical Pedagogy in Art is a required class for art education majors and minors; participating students hold an annual gallery to showcase the works they've produced over the course of the class.
The gallery opened to the public at 5:00 p.m. on the first floor of the building. Class instructor Sherry Jankiewicz and many of the featured artists were there to interact with the gallery visitors, discuss their artwork and share their experiences as artists and teachers with students, staff and anyone who wanted to discuss art.
While each artist had a written statement alongside their art explaining their process and inspiration, they were happy to verbalize it as well.
Food was also provided at the event, some of which was homemade by the artists themselves.
The pieces on display are the collective works of six artists who specialize in a wide variety of media, including India Ink on paper, digital image manipulations, abstract oil paintings and other forms of art.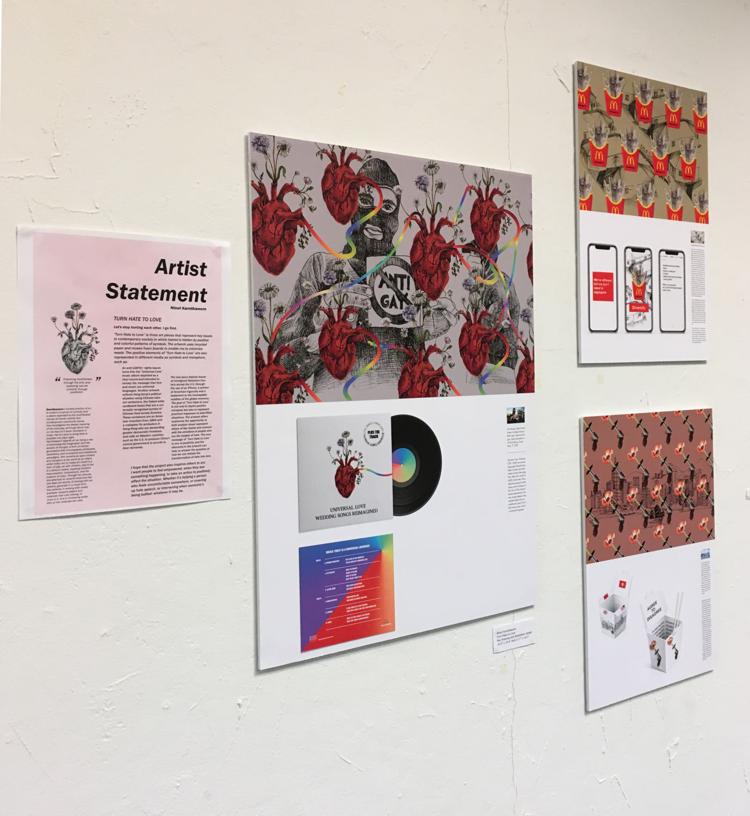 Each artist has a drastically different style and unique concept for their work or collective works, such as the elusiveness of memory, the pitfalls of perfectionism and the condemnation of bigotry. There is no clear cohesive theme that connects all of the pieces, but that is open to interpretation.
Many of the art educators-in-training are already teaching students in some fashion, and they use this teaching experience as inspiration for their works.
Featured artist and art education student Leah Garland based her submission to the gallery — a series of comics — off her experience teaching middle schoolers.
"We want to make art that reflects our experiences, and I was inspired by my students. The kids are just so interesting and funny in ways I never expected; I wanted to share their antics with others," Garland said.
Her comics feature a middle school for monsters with characters and events that are very loosely based on her life as a teacher.
As the instructor of the ARED 530 class and the organizer of the event, Sherry Jankiewicz hopes the gallery is a positive experience for not only the viewers, but the artists themselves.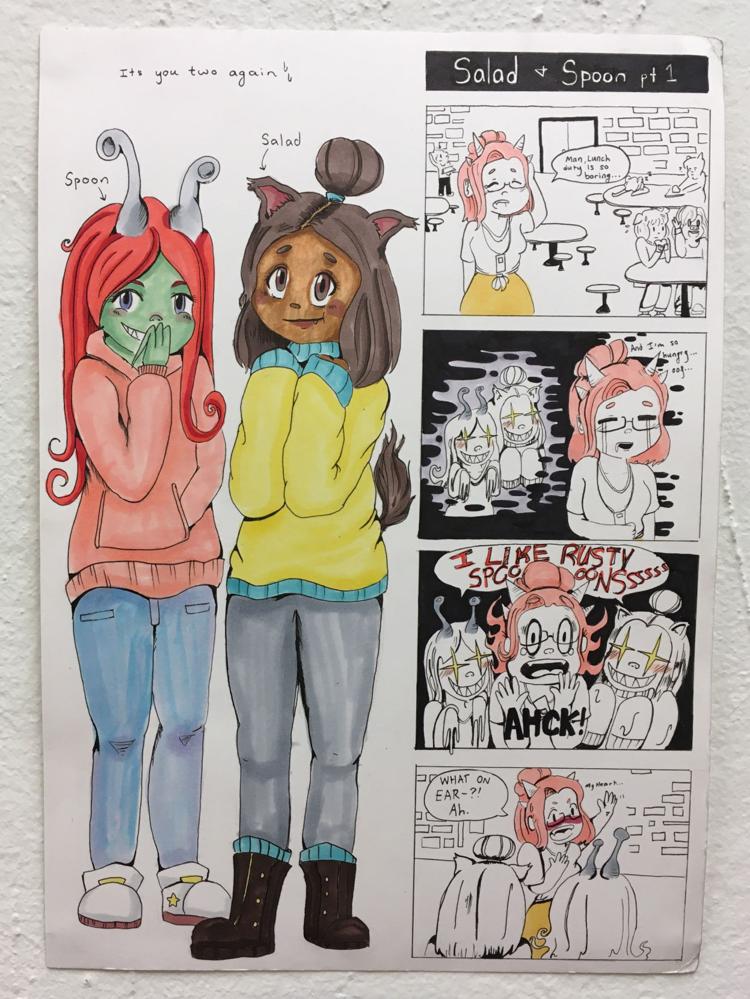 "It's important that artists are able to share work that relates to our personal experience in this time and place. As teachers and artists, I hope that this experience helped teach them to empower students to explore the visual world and do art," Jankiewicz said.
Anyone who wants to view the works may visit room A105 in the Bailey Education Building whenever the building is open. The gallery is free to the public, and the artwork will remain on display until Jan. 14.