Recently, UT students were given the chance to shine and display their art work amid the hustle and bustle of preparing for finals.
Artist Alley, an event held by Campus Events Board alongside the Center for Student Engagement, displayed student artwork, some of which was for sale, in the Student Union ballroom throughout the day Wednesday. Many students, as well as faculty members, were in attendance.
Throughout the large room, there were various tables set up for artists to display their work. The art on display included painted rocks, charcoal portraits, spray paint art, jewelry and much more. Each individual artist had their own unique pieces to display. Students at the event browsed the artists' tables, asking them questions about their work.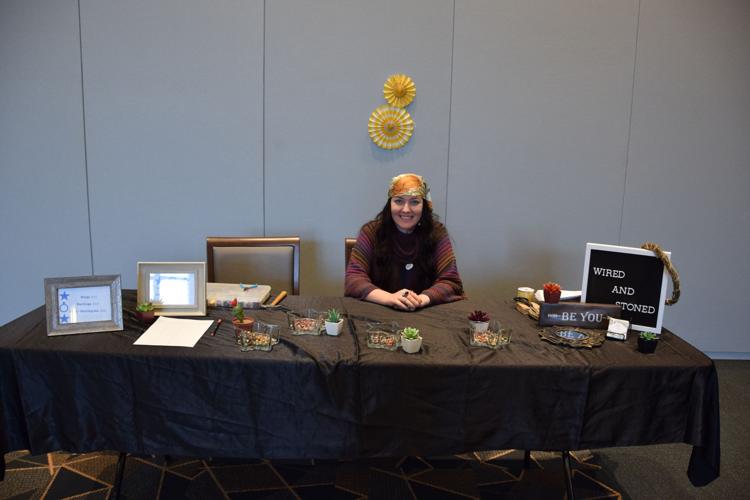 Additionally, snacks and sweets were arranged on a table for guests.
Will Dorsey is a spray paint artist who displayed at the event, and he explained that he draws much of his inspiration for his art from Tennessee. Additionally, Dorsey is an aerospace engineer, so a lot of his work portrays images of galaxies.
He explained the process behind completing his cosmic pieces.
"My galaxy art is made with bowls and the texture is created usually with a plastic bag or magazine paper. They are used for the glossy texture," Dorsey said.
Each piece of art had multiple layers of paint on it. The bowls create circular images to mimic planets, and the magazine clippings and plastic bags add the realistic, stormy texture of a planet.
Kirathina Dadu, another artist at the event, creates portraits of people, predominantly, and writes in calligraphy. Many of her portraits on display were made with charcoal.
Dadu explained that she draws much of her inspiration from her family members.
"My great grandfather and my grandfather were both artists. Ever since I was little, when I would go visit them, we would sit around and draw together." Dadu said.
Aside from charcoal, if Dadu wants to add a splash of color into her pieces, she'll add watercolors. She also explained that each of her portraits require a long process to complete; it usually takes her four hours to finish one portrait.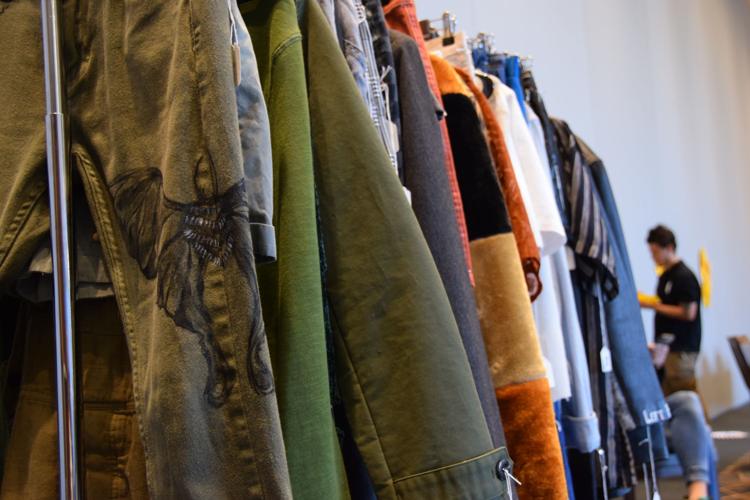 Thanks to the large space of the Student Union ballroom, artists had plenty of room to set up the tables with their art, as well as hold personal discussions with attendees and answer any questions about their work.
The Center for Student Engagement puts on events like Artist Alley with the hopes of involving students in campus life, while expressing their individual selves.
Artist Alley in particular gave student artists a chance to display their artwork and get exposure. The event helped to promote young student artists and give them a chance to sell their work to their peers and faculty.