As many college students can attest to, food is an important part of any student's daily life while on campus. Many UT students have meal plans and a variety of options for meals throughout the day.
Students can choose from P.O.D. markets for snacks and meals, fast food places like Chick-fil-A and Panda Express, and dining halls like Stokely dining and PCB in Pres Court.
However, there is one spot on campus that could be compared to a hidden gem, tucked away on top of the Hill, next to Ayres Hall and under South College that not many students know about: Ray's Place.
"It's pretty hidden, it's kind of like one of those places you just gotta kind of find really," Tyler Sundstrom, freshman in aerospace engineering, said.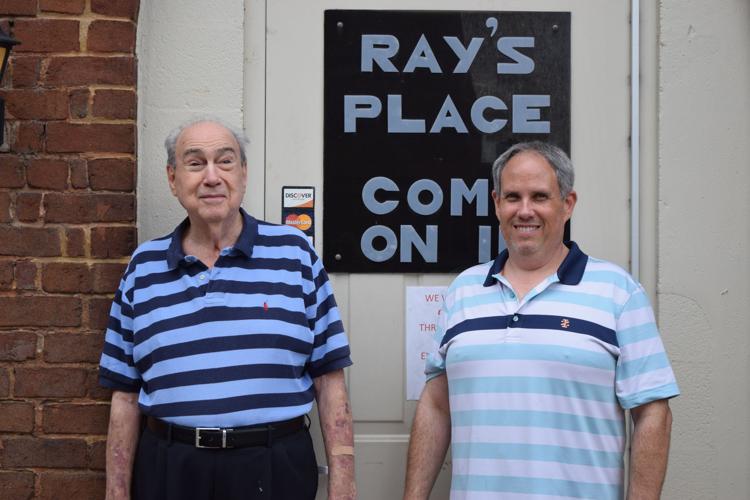 Ray's Place, locally owned and managed by Raymond "Ray" Joel Mowery, is a casual, quaint restaurant cafe that provides Southern homemade style food for many of the science and engineering students, as well as those who find themselves on the Hill.
The atmosphere within Ray's place is always friendly, even the door's sign beckons passersby with "Ray's Place. Come on in." The staff on hand, which includes Mowery's son and daughter, greet each individual with a smile as they help serve food.
Mowery prides himself with not only serving UT students in a friendly atmosphere, but also providing UT students an opportunity to work.
"My biggest thrill and I mean that … you may have noticed that there's four young ladies in there, working behind the counter. Those are all UT students," Mowery said. "I will not hire anybody to work for me that is not a UT student. I'm dedicated to UT."
And when students eat at Ray's Place, they can expect fresh food and a hot meal, for a reasonable price. Students can get sandwiches made on the spot, a hot meal plate where they can choose from up to seven entrees and five or six sides, cookies, snacks, fresh made coffee and iced tea.
Mowery has been in the business for 65 years, starting out sitting behind a cozy counter within his snack shop.
"I started, I walked in behind my little, the counter and my little cozy, snack shop, that's all it was … I didn't even have water in it to where I could even make coffee or anything like that," Mowery said. "But for a 16-year-old boy, it was heaven."
Mowery's business is a State Department of Human Services' program and was established under the Randolph Sheppard Act of 1936 which made it a priority for local states to help visually handicapped people operate businesses on federal property.
When Mowery joined the program in 1954, there were only 27 facilities in the entire state of Tennessee, Mowery's being the 27th. When Mowery went three years ago to attend a statewide convention held for all the vendors to get together, there were 221 vending operators.
For Mowery being a part of the UT community and being able to be a part of the students' lives is one of his biggest thrills about running Ray's Place.
"It's a win-win situation with me. I've got my family and my second family is you students here at UT," Mowery said. "You all have accepted me and taken me into your campus life, and one of the biggest thrills I have and this happens quite more than you think, is when one of you all walks in that door and says, 'Ray, Ray I made a 94 on my test this morning!' That tickles me to death."
Freshman studying industrial engineering Rachel Garner said that Mowery's generosity and kindness is what makes Ray's Place so great.
"I love Ray's Place. He is the sweetest man, he's very generous," Garner said. "Meriah and I went one time and he, she didn't have cash on her ... he said she could pay him later. I mean he's just always going out of his way to do stuff."
Mowery said he can't imagine retiring from the hilltop anytime soon and will continue to dedicate himself to making Ray's Place a place for UT students.
"I feel like God has blessed me with this situation," Mowery said. "So as long as I'm physically able to do it, I plan on being right here and dedicating myself … to give you students the best food that I can."