Allison Pitinii Davis started writing poetry when communication failed elsewhere.
"I started writing poetry in high school, inspired by Bob Dylan, Hebrew liturgy, high-school English teachers and being a shy teenager," Davis said. "I didn't start writing because I was good at it. I started because I failed at communication in other ways."
After finding her voice, Davis got her MFA from Ohio State University and fellowships from Stanford University's Wallace Stegner Program, the Fine Arts Work Center in Provincetown and the Severinghaus Beck Fund for Yiddish Study. Currently, she's getting her Ph.D. from the University of Tennessee and has taught on the college level for many years.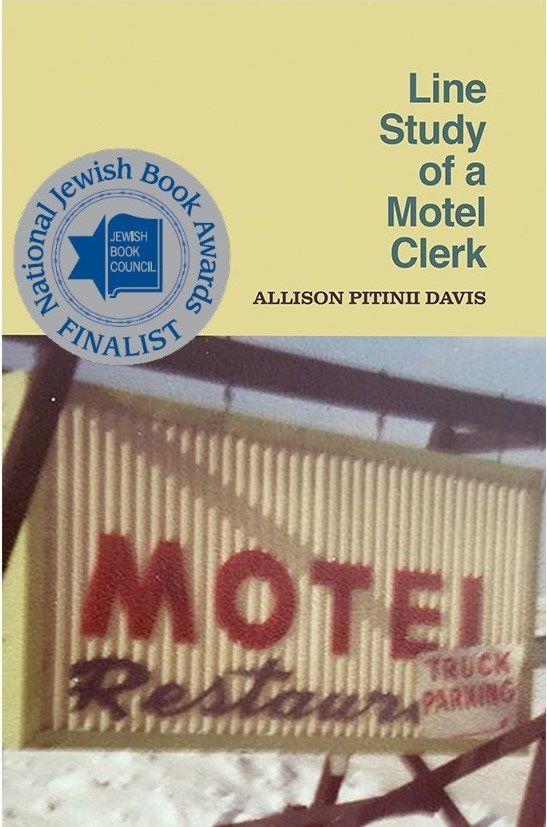 Recently, she published a poetry collection entitled "Line Study of a Motel Clerk."
"The poems were written over a seven-year span and form a cohesive unit as they illustrate a time and place," Guy D'Astolfo, a journalist for The Vindicator, said. "The words illuminate the meaning behind everyday moments, while the meter captures the rhythm of a working-class city."
Favorite poems from her own collection for Davis include some of the more humorous ones, although those are not what she assumes many expect to be her top choices.
"While Line Study of a Motel Clerk examines regional and historic crises, I have a soft spot for the poems that make people laugh. 'The Motel Clerk's Sons Take Over the Business' is based on an uncle's anecdote about the adult movies at our family's trucking motel," Davis said. "'The Heart of It All + A Free Beer' was included in Best American Poetry 2016, and I like to think it's because it made the judge laugh. Like many Jewish writers, I take humor very seriously."
Another poem, "She Understands More Than She Lets On," is another favorite for Davis.
"(The poem) retells the time my mom, who is of Greek heritage, overheard a woman talking about her in Greece without knowing that my mother understands Greek," Davis said.
A lot of the book is drawn from Davis's family and topics of heritage.
"I'm a Jewish-American oldest daughter from the Rust Belt, where my family runs an almost 60-year-old trucking motel opened by my grandfather," Davis said. "As the oldest child, I felt a responsibility to preserve, celebrate and interrogate the experience of my parents and ancestors. I also just love Youngstown, Ohio, so much that I don't really have a choice — I write about it to mentally dwell in it."
Davis owes her inspiration for getting work written to various academic sources and opportunities.
"I just completed a workshop with the wildly-talented poets at UT, and before that, I've taken or taught college-level workshops for 12 years. A workshop is when writers sit in a circle and discuss each other's work — a workshop is a gift. I also have deep respect for community-based and grassroots artists," Davis said. "My favorite poet — Charles Reznikoff — had no formal poetic training. Poetry encourages creative problem solving — everyone should try it!
"Every professor has been influential, but I'm especially grateful to those who helped when I felt lost — I try to remember that as an instructor. I'm grateful for the poetry faculty at UT: Marilyn Kallet, Joy Harjo and Art Smith are incredibly wise, patient and talented. I'm lucky to study with them."
The feeling of loss and motivation to write stories from life is what Davis's work is drawn from. In today's political climate, Davis believes the desire to write is needed just as much as it ever has been.
"My book focuses on immigrants, women and minorities in the Steel Belt and Rust Belt. Post-industrial society has led to unemployment, desperation, anger, and those in power know how to divert this anger away from themselves by pitting the oppressed against each other," Davis said. "My book encourages readers to examine the Rust Belt and fight for a country that values workers, immigrants, minorities and justice."